Services | IT Support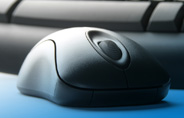 We typically don't think about technical support (IT Support) for our computers, network, peripherals and systems until they are not working properly. Like car maintenance, it really does cost more to fix a system than it does to maintain it.
Our team offers a variety of services, not all of which you will find available from the "tech guy" down the street.
Each of our primary technology specialists brings over 20 years of experience. One of our specialists worked on the front end of the technology industry, developing and bringing techologies for video, audio, wired and wireless networking and web-based applications to market. This has helped create an applications-centric perspective. It's not technology for technology sake. It's about how to use technology to make your job easier and more efficient.
Our other technology specialist has taken a more typical approach. Also with 20 + years experience, he has trained, tested and been certified by CompTIA for all typical IT support requirements. His list of certifications is impressive: A+/NET+, MSCE/MCSA, MCTS/MCITP, Security+, MAC X Support.
Whether you are looking to setup a network, repair a virus infected PC, move to cloud storage or investigate how Open Source software can help your business, we have the tools, resources and talent to get going in the right direction.
Some of the many IT Support services we offer:
Recommendations:

New pc, laptop, printer, smart phones, software, etc.

PC / Mac Support:

Windows XP, Vista, 7 and Mac OS X

Network:

Servers, backup, domain setup, client email, cabling

Software:

Installation, Configuration, Training, Tutorials

On-Site and Remote:

Manage local and remote PCs, troubleshoot and resolve problems.

Virus / Trojan / Malware:

Remove and Innoculate

Planning:

Hardware and software inventory and End of Life planning

Process:

Using software & cloud services to work better, faster and more reliably

Training

: Microsoft® Windows® , Word® , Excel® , Powerpoint® , cloud computing