Clients | Websites and Internet

Advanced Auto and Truck Repair is an independent repair shop in Palatine, IL offering a wide range of repair services for domestic and foreign vehicles.
Website




Social Media




Mobile Website



Advanced Auto wanted us to take an aggressive approach to their entire online marketing and presence. With that request, we built a new website as well as Facebook, Yelp and Google+ pages for their business. We've written all copy for all the sites, including the "articles" posted to Facebook. Following an industry seminar, Advanced requested a mobile website optimized for smartphones that could leverage content already created for the standard site.
Embracing a comprehensive approach to their online presence, Advanced Auto has enjoyed a substantial increase in new business.
Jack came to Cairnedge Consulting through a referral from one of our other clients.
He had websites to promote his Memphis Jack's restaurants and barbecue sauce in the past, but they really didn't get the message across well.

Jack wanted to expand the presence of Memphis Jacks, but he also wanted to sell his bbq sauce online.

Website



To meet both needs, we created a small website that acts like an brochure or bulletin board, providing Jack with images and content that tell his story.
Then we built out a full eCommerce site using CubeCart. There are only 2 products to start with, but the eCommerce site will process as many orders as Jack is able to take and the site can scale with new products as he needs.

ECommerce Site





The Screen Machine offers wholesales and retail apparel screen printing services.
Their prior website was dated and looked a little more artsy/craftsy than they were comfortable with given their clientele. We recommended a much cleaner website design that verges on boring. By utilizing shades of white, gray and black, the actual end product and .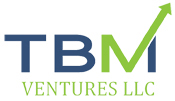 The princpals at TBM Ventures were getting their business off the ground and needed to have cairnedge consulting - TBM Ventures, LLC a modest web presence to lend credibility to their business.


The website strategy was to put up a small site to begin with, 2 pages, and expand to several more pages over time as the business grows.
Because their team was committed to the website dev elopment project, turn around times on review, copy writing etc were incredibly short and we were able to take the site from initial contact to Go Live in less than two weeks. Not typical results, but they demonstrate what can be done when everyone is pulling in the same direction.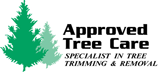 "Dan the Tree Man" from Approved Tree

Care was looking to setup a website for his tree and plant care business. Sounds easy enough. The reality was that a lot of research had to go into the content for this site. cairnedge consulting created virtually all the content on the new website. By getting inside the Approved Tree Care business, we were able to write effective copy about the challenges of tree and shrub care. Whether it's pruning, removal or the ravages of Dutch Elm disease or the Emerald Ash Borer, we now know the tree care business inside and out and are better prepared to help Dan with his marketing needs in the future.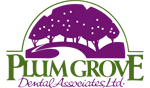 Plum Grove Dental Associates came to us when they lost the existing website designer and manager.
We liked the clean look of their site and simply recommended maintaining the content rather than a complete rework. Once we got up to speed on the design layout and the language of the website, we were able to make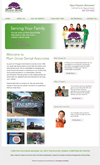 some additions and changes for them without a whole resdesign.

After migrating the website and email to a new hosting platform and getting the website updated with current content, we were asked to recommend social media options. We created pages on Yelp, Google+ and Facebook for the dental association. Yelp and Google+ are driving new patients to their website and through their door. And they maintain and update their own Facebook page with content that prompts existing patients to schedule their next visit. The overall social media strategy has worked well for them.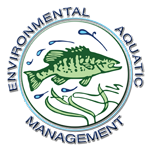 Environmental Aquatic Management maintains the water, habitat and surrounding environment quality of residential, municipal and corporate lakes, ponds and wetlands.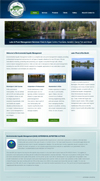 EAM came to cairnedge consulting looking for a website that would put their best foot forward. A big part of their business is correcting the problems associated with neglected water features. We have used a lot of Before/After photos around the website to give prospective clients the best idea of what EAM can do for them. EAM wrote a lot of their own copy due to the extensive list of services and products they offer. cairnedge consulting provided editing services where appropriate.
We integrated a Picasa slideshow into the Gallery page on the website to allow EAM to update their own gallery, saving them time and money.

Bartkus is a one-man HVAC

and Plumbing operation. He got in touch with cairnedge about creating a website for him and then backed out in order to use another developer recommended by a friend. Three months later Bartkus was back with cairnedge. We have seen this a lot recently. Website designers charging exhorbitant rates and not delivering on the site, the marketing or the business expertise.

DLS Printing won the Saint Viator Spirit Wear

business for the Spring 2011 Cheer Squad. In order to make ordering more efficient they asked cairnedge to put together an ecommerce website for them. As they were simply using the site as an order processing site, we did not invest in a lot of additional graphics or pages, simply the eCommerce engine.
DLS engaged cairnedge again to update the site for the Fall Cheer season and we are now in discussions to open the site up further for additional sports gear.